Barang Village Homestays
Barang village is a beautiful model village which is located 15 km west of Pokhara lakeside. This village is inhabited mostly by the Brahman and Bhujel Communities. Barang village offers you to explore life of local Nepali people in surrounded by breathtaking views.
True Nepali tradition, belief, different ethnic groups (Bhramin, Kshetri, and Bhujel) and the people are the important aspects of culture of the village. Helpful and interactive nature of people makes your stay unique and memorable.
We welcome all guests to our visit the village and our home. We mainly accommodate the visitors to our own Friendly Trekkers Homestay but there are many families ready to host you in the village in case we are booked.
Contact us for more details and book your stay!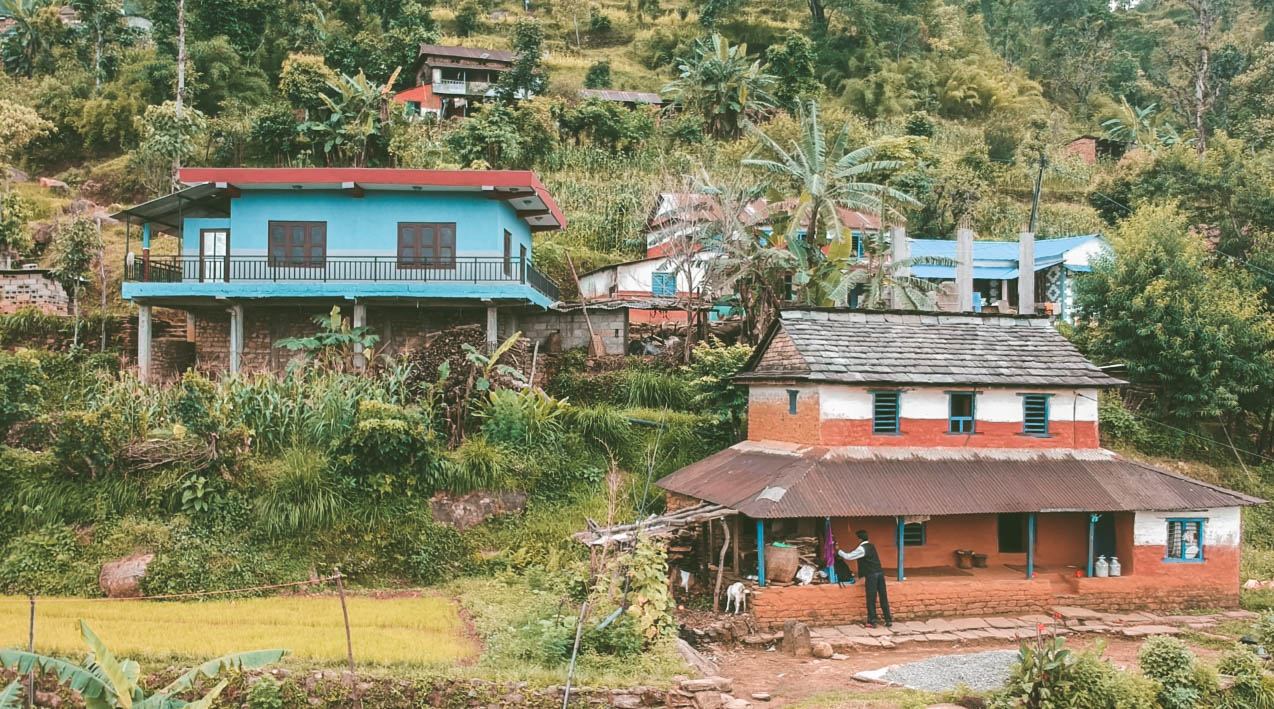 Dip into the scenery
The location is perfect place for taking a break from crowded city life, enjoying the fresh air, mountain view and nature. You can see more than eight mountains including Annapurna, Fishtail and Manaslu from Friendly Trekkers Home Stay at Northern side. In the South and West, there is huge jungle and at the Eastern side there is views of dozens of villages with green hills. At the night time the villages look like the stars of galaxy. You will lose yourself in its scene, tranquil surroundings and live with freedom being attached with nature.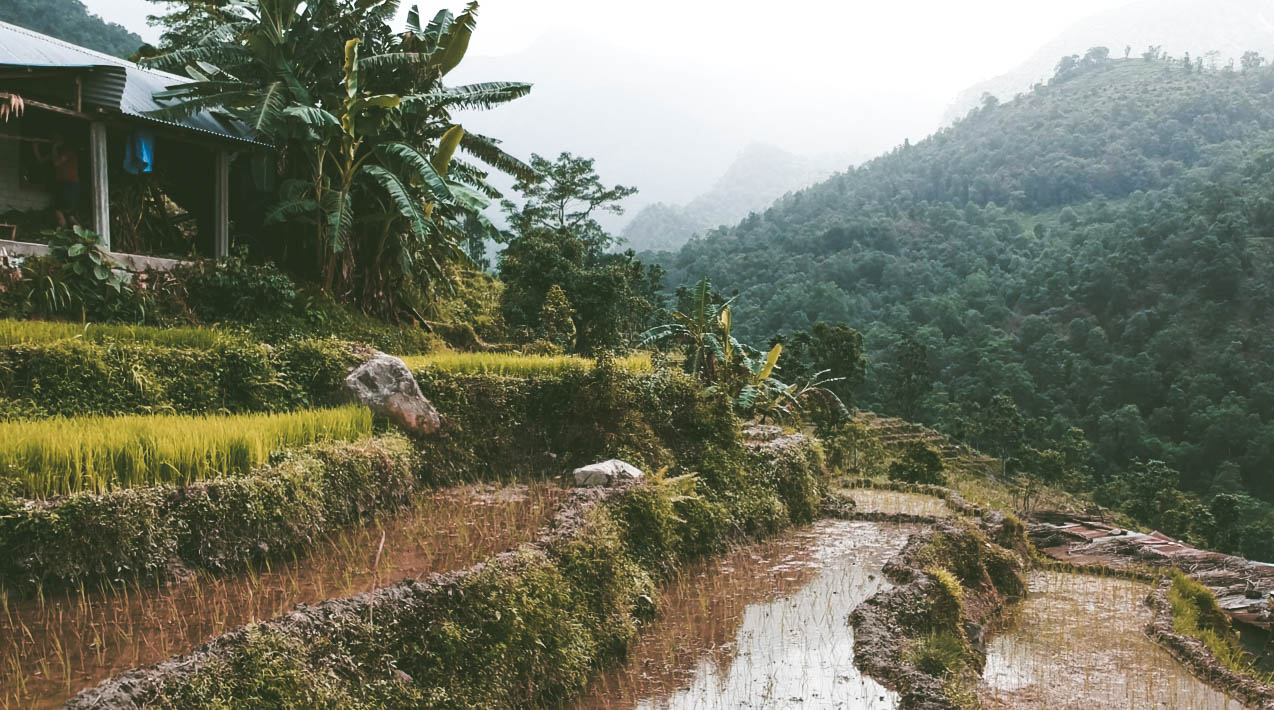 Warm and affectionate
We will make your stay not just comfortable but memorable too. We have 3 bedrooms one kitchen and wide and open dining room. We do have a small library where you can find classic and modern classic English books.
At Friendly Trekkers Home Stay you will find experience the hospitality of a village family of Nepal.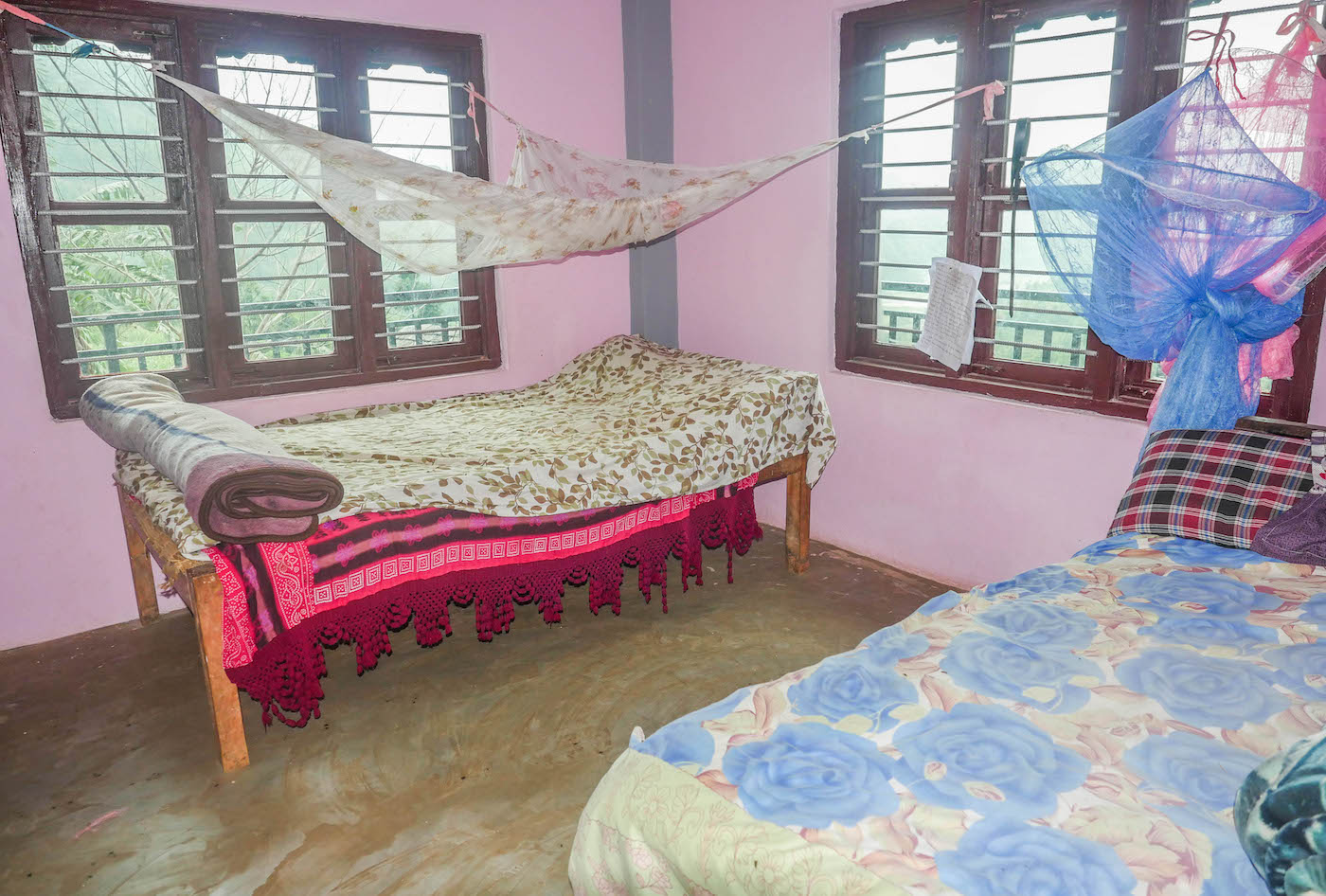 Traditional and Tasty
We serve authentic, organically grown local food.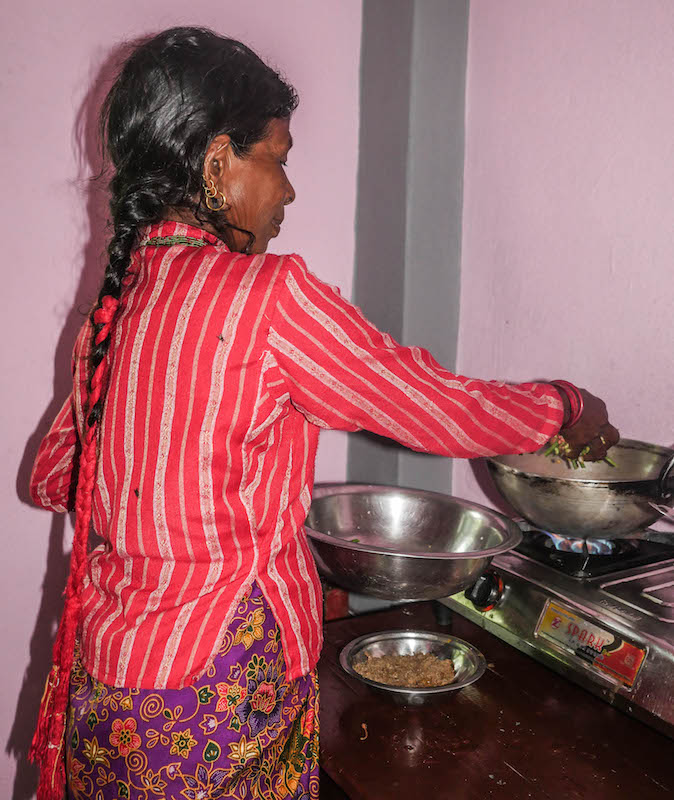 Dal Bhat
Dal bhat is considered as Nepali' National food. It comes with rice, lentil, vegetable, achar (pickles) and chutney.
Dhido
Very traditional food in Nepal. It is prepared by bringing hot water to boil and adding flour while continuously stirring the mix. We make it from millet flour.
Gundruk
Gundruk is fermented leafy green vegetable dish. We make a Gundruk from spinach and cauliflower. It is served as a side dish of main meal.
Raksi
It is a local wine produced by most of the families in Hill and mountain region. Raksi is made from millet.
Things to do
Jungle Walk
At the upper part of the village there is a huge jungle. You can have a walk in the jungle easily. Red and white monkey, leopard, Asian black bear, many butterflies and birds can be found there.
Swimming
After walking ten minutes you can reach river Harpan khola, the main source of Pokhara lake. Water in the river is super clean. You can swim and have picnic there.
Trekking
Friendly Trekkers Home Stay is located very close to the splendid Panchase hill. Panchase hill is a very famous trekking destination in Nepal. It is only 6 hour walk from Friendly Trekkers Home Stay.
Sporting
The village has a volleyball playground. Villagers play there every afternoon and are happy to welcome you to join the game.
How to reach
Barang Village is located 15 km away from Lakeside, Pokhara (main tourist area). You can take a local bus or taxi from Hallan Chowk, Lakeside Pokhara to Ghatichina. The drive using a local bus takes one hour and with a taxi 40 min. From Ghatichina you need to walk 15 min up the hill. After that you will reach Barang Village and the Friendly Trekkers Home Stay.
Please contact us in advatage and we will arrange transportation from where ever you are!